MIRAAA Media Fest is a new festival celebrating alternative media, sourced and inspired by the land we are in. Rio Grande Border experimental media festival will be hosted August 21 via online stream. Links will be provided at a future date.
Follow @miraaamediafest and the McAllen Creative Incubator (@incubatormca2) on Instagram! This event is sponsored by @nalac_arts Border Narrative Grant and TruchaRGV!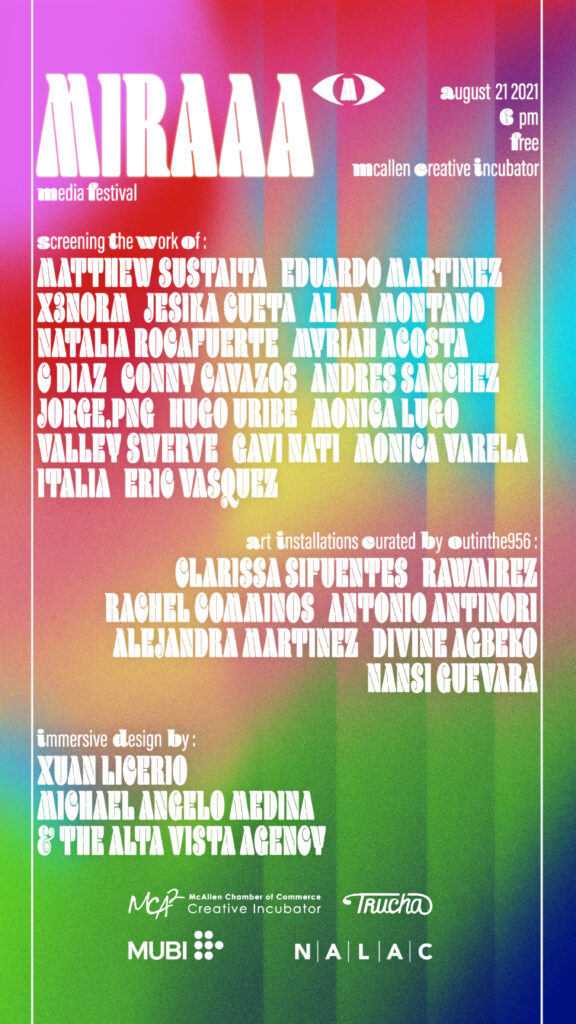 Valley Swerve will be presenting a project alongside RGV internet idol Italia (also known as Italia182). Italia is best known for her viral hit Kawaii Life and Kawaii Life (Remix), which have been prominently featured in numerous TikTok videos.
Stream Italia's music below. You can follow Italia by subscribing to her Youtube and Instagram!